Never miss a post by following SEARCH Magazine on Twitter, and as a reward for following, you have the chance to win.
Simply follow us on Twitter @SearchMagSF and RETWEET using hashtag #searchmagsf for a chance to win a $25 Amazon gift card, 1 copy of SEARCH Magazine's "Space World Issue," and an eight planets star natural stone beaded bracelet.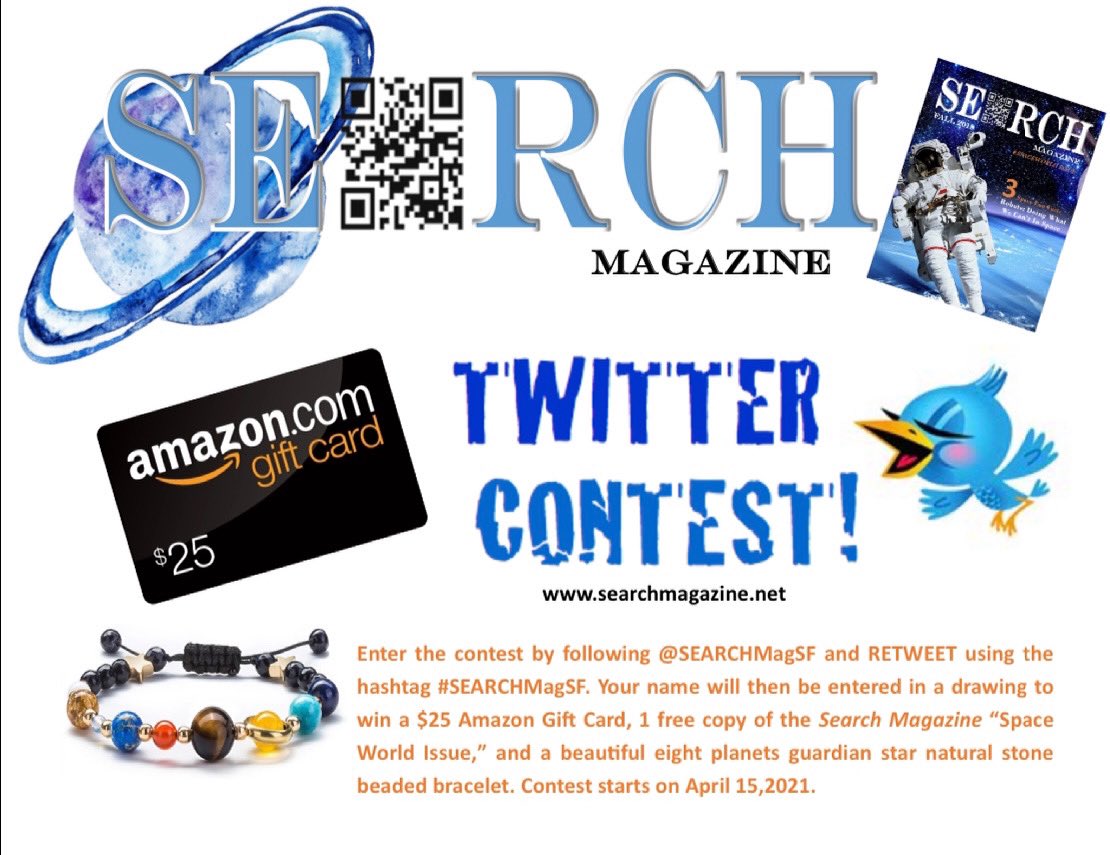 Watch for the release of SEARCH Magazine's new Summer 2021 Hero-themed issue next week!